Lee's Other Healing/Clearing Techniques:
Reiki Healing
Receive traditional, natural life-force energy and release any tension or dis-ease, and fully energise yourself.
More information on request.
TFT/EFT
Tapping at its best! This wonderful technique helps tap out old stuck beliefs and helps introduce new supportive beliefs.
More information on request.
Feng Shui & Interior Design
Let your home or office not only look good for you, let that beautiful décor and furniture placement go one step further - let it be truly functional in a beneficial way - a way that positively and easily uplifts your whole life.
Also, ask about a Spiritual 'Cleansing' of your home or office environment. It can do wonders to unblock negative energy (sha) and help new abundant energy (chi) flow in to you!
More information on request.
Life Force Body Balance®
Feel vital and alive! Use this natural, liquid, whole-food supplement from land and sea with peace of mind. 121 vital nutrients, 98% immediately absorbed!
Ask about our free introductory bottle!
Also ask about this potential health industry business opportunity.
More information on request.
Raw Vegan Food Coaching
Eating wholesome, fresh raw fruit, vegetables, nuts and seeds can totally turn your life around!
Excess weight can be released gently and safely, plus many, many more potential health benefits! (Lee has already released 100 pounds (~45 kgs) in weight so far - ask her how she's done it!)
And did you know that Diabetes can be reversed in 30 days! Ask about the DVD that shows you how.
More information on request.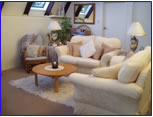 Please contact Lee now for more information.
Time For You, PO Box 3228, NEW PLYMOUTH, New Zealand
06-753-8988 021-402-200 Email: